Covelo is located in the south of the province of Pontevedra. It contains the source and the upper reaches of the River Tea and the topology is made up of the first Tea valleys as well as the Suido Mountains and the Faro de Avion. The borders the Orense localities of Avion and Melon and the Pontevedra localities of A Cañiza, Mondariz, A Lama and Fornelos de Montes.
Covelo enjoys perfect communications with the rest of the province, 30 minutes from Peinador airport and the city of Vigo., and some of the inviting beaches of the Rías Baixas. It is 122 km from the capital of Galicia, Santiago de Compostela, and 68 km . From the provincial capital, Pontevedra.
The Rias Baixas motorway that connects Madrid with Galicia crosses the municipality and simplifies the journey between Covelo and the most important towns in the area as well as the rest of the country as the municipality has access to this motorway.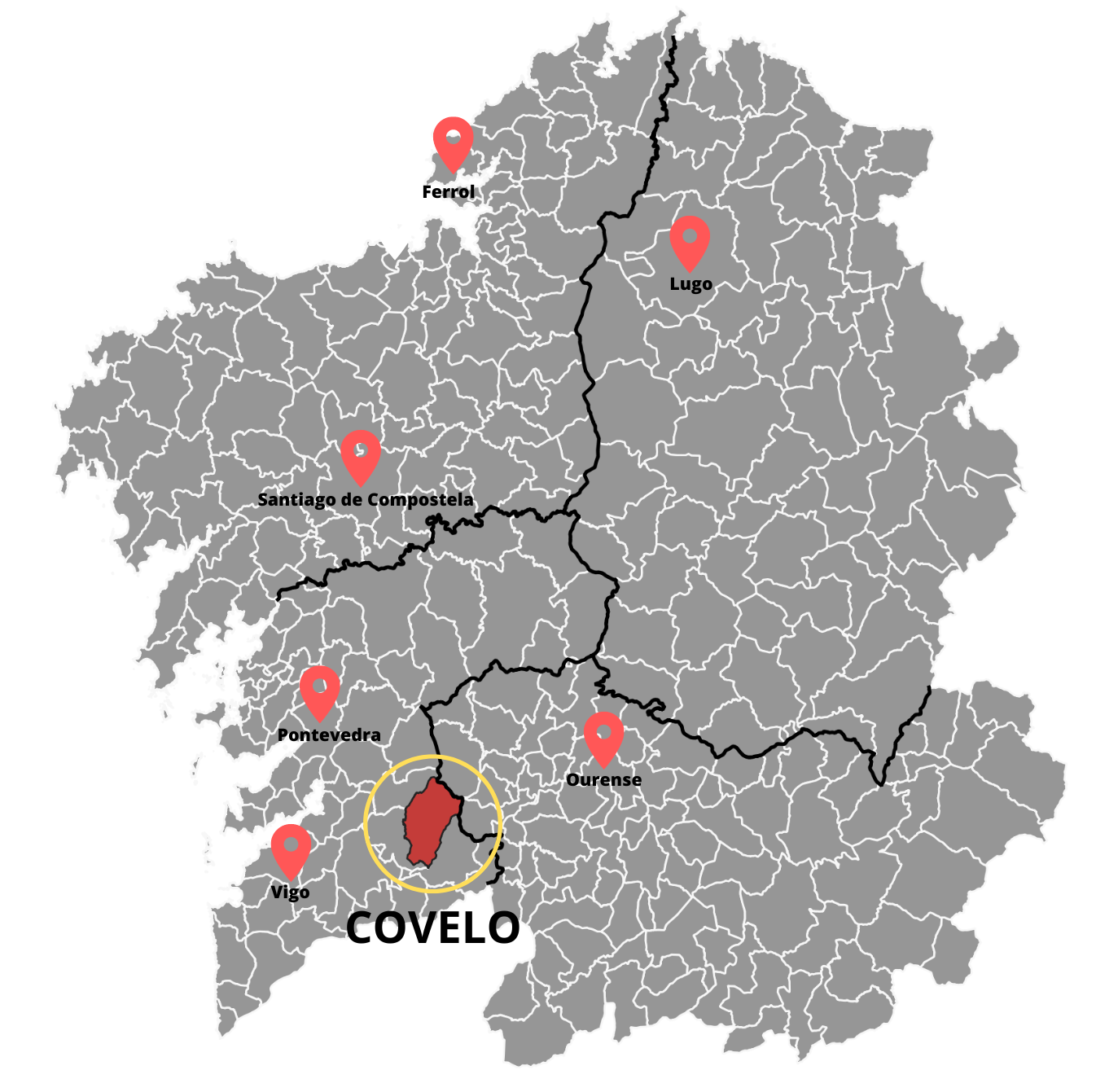 Enlarge map


HOW TO GET TO COVELO




From Vigo

(48 km).
A-52 towards Ourense for 35 km. Until exit 282 towards Covelo for 8 km then take National 120 on the left and follow the directions that follow immediately (50 m) turn left towards Covelo 4 km.



From Ourense

(62 km).
Motorway A-52 towards Vigo until exit 269 at A Cañiza. Continue on the N-120 for 17 km until Paraños where you take the signposted left turn and 4 km later you are in the centre of Covelo.